WELCOME to FriendChips!
In 2012 Christie took her first photo of a chipmunk making it appear as though he was playing cards. That photo, and the hundreds that have followed, would become the joyful adventure of FriendChips. Christie and her husband, Paul, design and build miniature sets of every day events. She lures the wild chipmunks that live around their patio into the scene, capturing these images. Aside from removing small bits of seed or adding graphics, these images are not digitally altered. As Christie says, "Every picture tells a story, and there's a story behind every picture!" Only natural seeds are used for bait, all her actors are willing participants, and no one is ever harmed.
FriendChip cards and calendars are available at various locations in Washington, Montana, Idaho, Oregon, and Utah. Christie also sells retail and wholesale from her home. She is also happy to do custom work such as dental reminder cards, note cards for your business, posters, etc.


FriendChips in the Press

FriendChips
PO Box 31403
Spokane, WA 99223
The NEW FriendChips Book is available!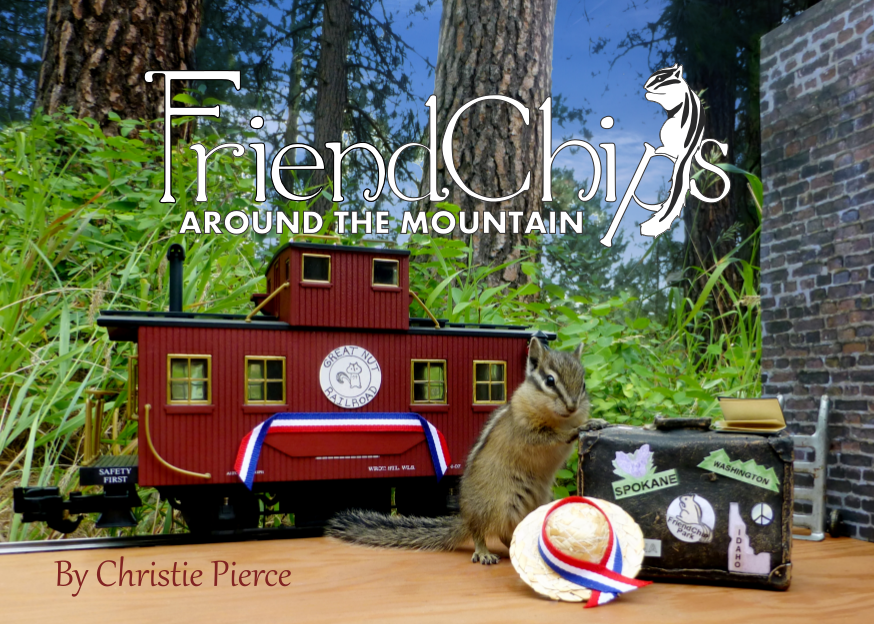 $19.99 each
2024 Calendars are NOW AVAILABLE!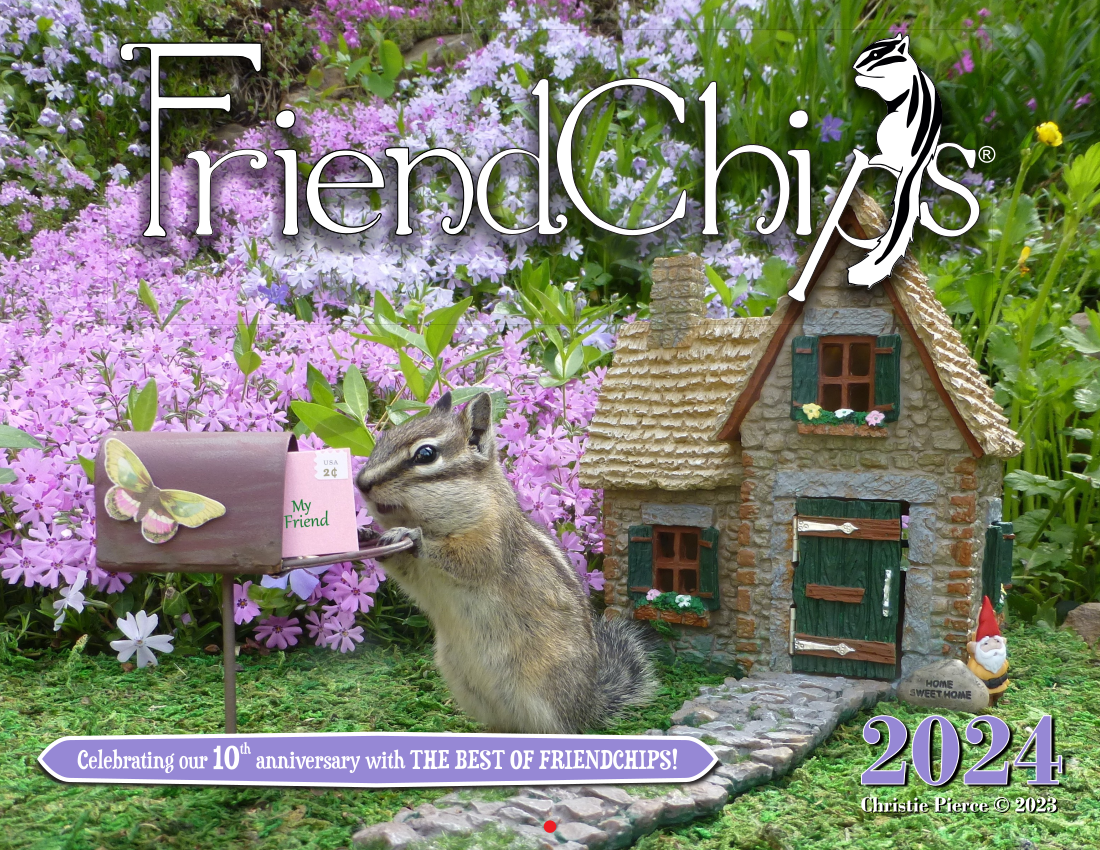 $19.99 each
Shipping is calculated automatically once you check out.
International shipping rates are the same as domestic!